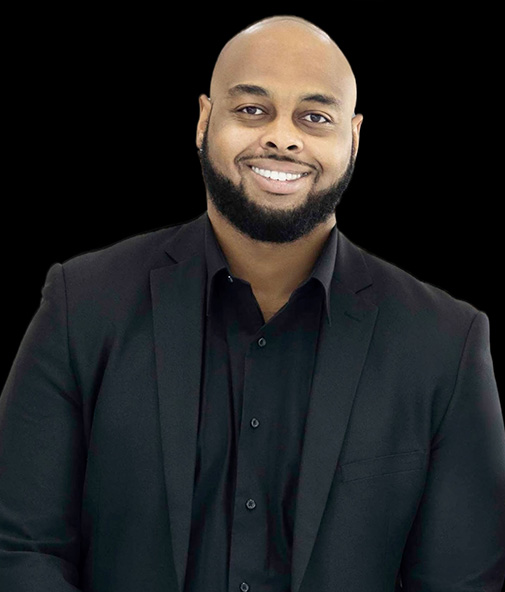 Hello, my name is Terell and I am the team leader of The Killings Group. I am also a real estate broker-associate at eXp Realty and senior loan officer at Rate Leaf Inc. I was born and raised in Miami, Fl. I attended Miami Northwestern as a scholar-athlete where I would graduate with a 4.5 gpa while also winning two state championships in football. I was allotted the opportunity to attend Howard University following on a football scholarship serving as a four year starter and captain on their football team. It was there I would meet my wife as well. I moved back to Miami following graduating from Howard University and began my career in marketing for a mobile marketing company. I then transitioned into a role as a sales supervisor at Coca-Cola, however, I knew deep down I wasn't truly fulfilled. What would garner my interest early in life was homes. Both sides of my family originated from Overtown and then moved to Liberty City as they would take advantage of home ownership for the first time.
In fact, my grandfather built his home in Liberty City (which is one of the properties I still own currently). Hearing these stories growing up as to how nothing was given and everything earned on both sides of my family gave me somewhat of an endearment towards property. I was able to see how generational wealth and transfer of ownership can help your family for years to come.
In a short span I have helped countless of families that were once denied the ability of experiencing home ownership now experience the true fruits of their labor in owning a home. I've sold millions in volume in real estate but the most rewarding part is helping people that look just like me overcome the invisible barriers in the real estate market used to prevent further economic advancement for minorities like myself. But that's another story for another day. I have further advanced in the real estate industry in just a few years becoming a mortgage loan originator and a real estate broker, now coaching and training real estate agents on how to grow and scale their business in a short period of time which is rewarding as I get to pour into people and see the positive results. I have also been blessed with learning how to acquire real estate and understand the appreciation and equity property carries over the years. In a short period of time real estate has provided me the opportunity to own multiple properties across the nation building a million dollar real estate portfolio. My mission is to continue helping those that don't quite see their potential and the future real estate can create for their family for years to come.
Terell's Featured Listings